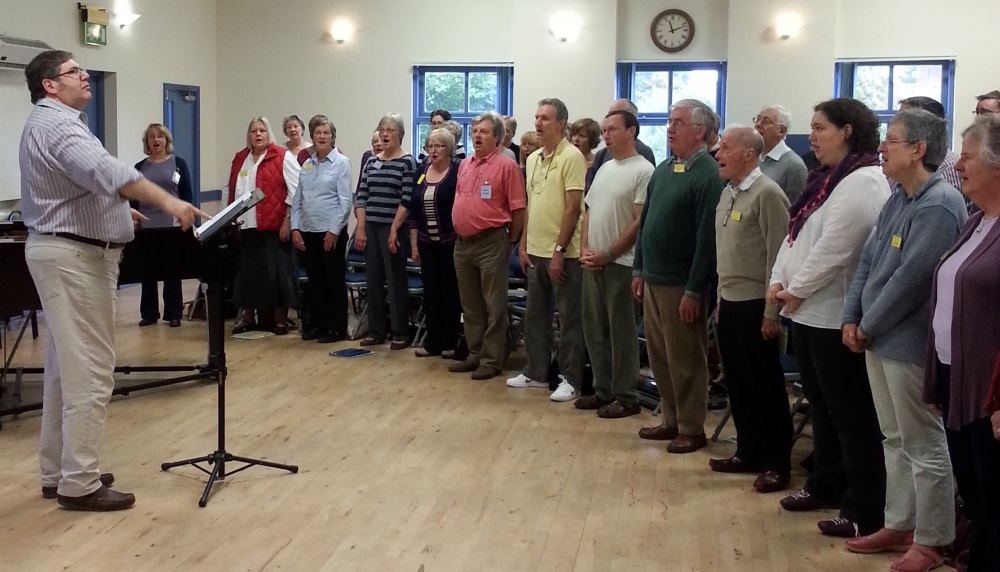 A mixed voice chamber choir is throwing open its doors at a singing workshop.
The respected Beaumaris Singers are starting their 26th season with a 'Come and Sing' day that is open to all. It's a good opportunity for people, young and old, to try out their musical skills, however small, and enjoy the emotional power of singing together.
Along with the choir, visitors will be learning and performing some of Bruckner's most beautiful motets all in one day.
Bruckner wrote over thirty motets, inspired by his intense religious faith. For a 19th Century Austrian composer, they are surprisingly modern, having harmonic scrunches, dynamic contrasts and antique modalities. Perhaps these features make the motets interesting and yet easier to sing than is often thought.
With the help of accompanist, Pam Pickford, the musical Director Simon Collins will carefully guide singers towards a performance at 4.30pm that will be free for all to attend.
Booking in advance is advised by visiting www.beaumarissingers.org  or phoning Mike Carter on 01743 233893.  The event will be on Saturday 20th September starting at 10.30am and ending at around 5.00pm.  It is to be held at Cosy Hall, Water Lane, Newport. TF10 7LD